The concept for julep was originally born in Charleston, SC on King Street where we had our first location for 3.5+ years! After building a name for ourselves on King Street and gaining a local following, we decided to move onto charming Queen Street where we are currently located. We have always been passionate about style, enjoy keeping up with the trends, but also love and appreciate cleanj classic lines and feminine pieces. Together we truly have an advantage in this market because not only do we see eye to eye on most of our buys, but we bring two generations of style & experience to the table.
Our Story is a good one
We strive to offer our clients a highly curated collection of styles and brands that are not overly saturated in the market. We understand that the internet offers unparalleled convenience, but we both consider ourselves old school in the fact that nothing compares to seeing and feeling the quality and fit of clothing in person.
FASHION IS LIKE A COCKTAIL; MIX IT UP!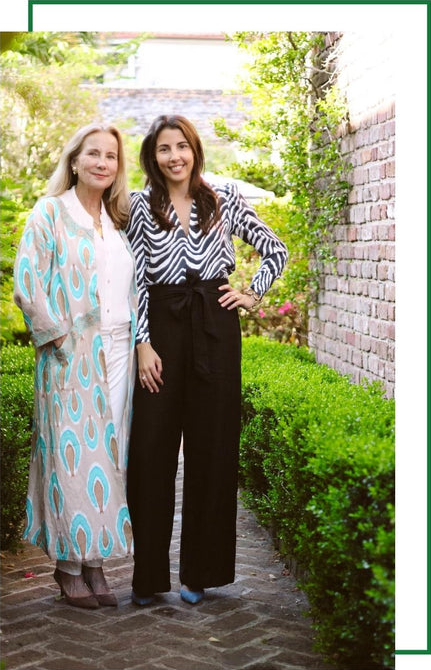 From THE FOUNDERS
"We want to inspire women to express themselves through fashion by providing a curated collection of global brands and an engaging shopping experience,".
-BARBARA & CORINN